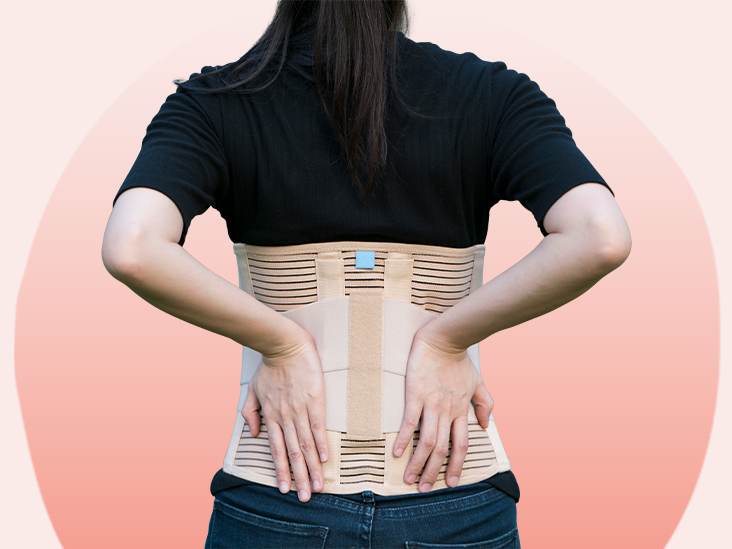 How To Use And Wear A Back Pain Belt
A back pain belt reduces pain or injury related to the back or lower back area. It is not a remedy that should be used by everyone without need. Only patients with specified prescriptions can use this for individual requirements. Wearing a back pain belt might seem tricky, but it comes with proper guidelines and instructions for using and cleaning it afterwards. 
Often, the product comes with a leaflet that contains these instructions. The instructions help you adjust the size of the belt to suit your exact requirement. Even after this, if it seems challenging or not the perfect size, the consulting doctor could help adjust it or provide a solution. 
How Should You Wear The Back Pain Belt? 
Lumbar braces are prescribed by doctors for individuals based on their medical conditions. The size and the adjusting technique are crucial while wearing these belts. The belt can be worn by following simple steps and further can be washed and dried before another use for good hygiene. 
Start by wrapping the lumbar brace along the back side. Suspend the wings across both torsos and then connect them across the abdomen. Further adjustments can be made to gain the proper tightness and pressure by pulling the tabs on either side of the back pain belt.   
Why Could It Be Challenging To Wear The Belt? 
It will take some time to get used to wearing a lumbar brace daily for back pain. This will undoubtedly be a hurdle while doing daily chores, especially the ones that include bending and other movements. On top of that, wearing the belt by wrapping it behind the body can be painful due to the injury. 
Wearing a back pain belt is not entirely complicated, but it could be hard to wear it alone due to the pain. Hence, getting help from another person would make the whole task much easier and less painful. 
Always make sure to wear clothes and then use the belt to avoid any emergence of skin rashes or irritation. Natural and comfortable fabrics such as cotton are recommended during these conditions. 
How To Clean And Use The Belt Daily?
Wash the belt daily to prevent any skin infection or irritation from happening. It is best to follow the instructions for washing given in the manual. Washing the belt with hands with mild soap is recommended, as it is usually not machine washable. Always wear the belt after it is entirely dried to keep any moisture content from collecting where it is worn. 
Moreover, preventing the use of any lotion on that part is also helpful in keeping the skin dry and rash-free. If there is any irritation, it is better not to wear the belt until the skin is completely healed and free of rashes or infections. 
Conclusion
A back pain belt is a great relief to reduce pain or back injury and straighten the posture to a better one. These belts are a saviour for those with injuries or serious back issues. For excellent quality and comfortable lumbar braces, visit the official site of Vissconext.