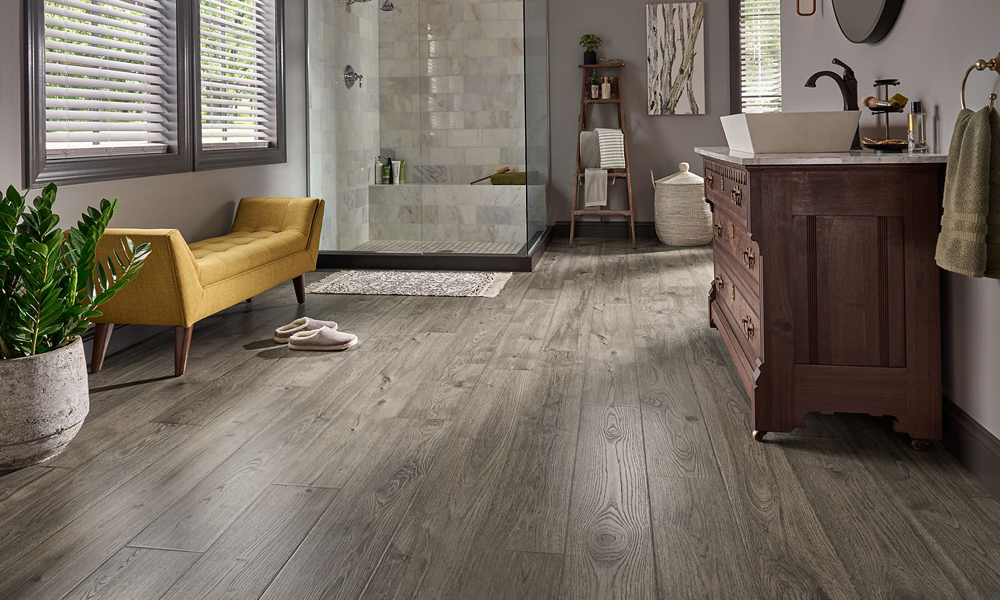 The Different Types of Flooring for installation
When it comes to floor installation a new floor in your home, there are many different types of flooring to choose from. Each type of flooring has its unique characteristics and benefits, so it's important to do your research and pick the right option for your space. To help you make an informed decision, here's a breakdown of the most common types of flooring available:
Hardwood Flooring: Hardwood floors are timeless and classic, and they come in a variety of colors, styles, and textures. They're also easy to repair if damaged. However, they can be expensive to install, and they may require more regular maintenance than other types of flooring.
Laminate Flooring: Laminate flooring is a cost-effective alternative to hardwood floors. It's made of several layers of synthetic material, which makes it more durable and resistant to damage than other types of flooring. It also comes in a wide range of colors, patterns, and textures, so you can customize your look.
Vinyl Flooring: Vinyl flooring is a popular choice because it's budget-friendly and comes in a wide variety of colors and styles. It's also very durable and resistant to water damage. However, vinyl flooring isn't as resilient as hardwood or laminate floors and may require more frequent maintenance.
Carpet Flooring: Carpet flooring is great for providing warmth and comfort to any room. It also comes in a wide range of colors, styles, and textures to match any decor. Carpet is relatively easy to install and maintain, but it may not be the best option for high-traffic areas due to its tendency to show wear and tear more quickly.
Tile Flooring: Tile flooring is very durable and low-maintenance. It comes in various sizes, colors, shapes, and textures so you can create a unique look in your home. However, tile flooring can be expensive to install and requires grout lines that must be sealed regularly.
When selecting a type of flooring for your home, consider your lifestyle and budget. Be sure to consult with a professional installer to ensure that you get the right type of flooring for your space.
The Cost of Flooring Installation
Installing new flooring can be a major investment, and one of the most important factors to consider is the cost. Depending on the type of flooring you choose, as well as the size of your project and the complexity of the installation process.
The first step in determining the cost of your flooring installation project is to figure out what type of flooring you'd like to install. Different types of flooring come with varying costs, so it's important to consider your options and determine which type best fits within your budget. Common types of flooring include hardwood, laminate, tile, vinyl, and carpet.
Once you have chosen a type of flooring, it is important to factor in the size of the space you are looking to cover. Depending on how large the area is, you may need to purchase more material than you originally anticipated. The complexity of the installation process can also affect the total cost of your project. If you are working with a larger space or an awkward shape, the cost of the installation will likely be higher due to the increased labor involved.