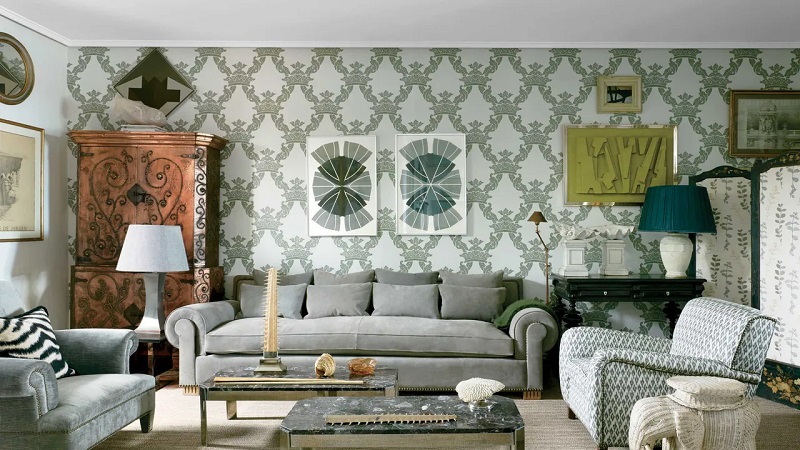 Perfect Upholstery Fabric—A Balance Of Practicality & Style
Do you want to renew your home without investing in new furniture? If yes, we've got the easiest solution for you! Reupholstering old furnishings can bring a new look to your home and it could be one of the best ways to save money. Now, do you exactly know what upholstery is? And what kind of fabric is considered best for it? Don't worry; we've got you covered.
What Is Upholstery Material?
The material that is used in making the soft parts of your furniture is referred to as upholstery material. It includes padding and webbing of sofas, chairs, and other furniture.
Padding
You may not find your furniture comfortable without good-quality padding. So, make sure to always use specialist foam. The main thing to keep in mind is to double-check whether your padding is fire-retardant or not.
Webbing
Webbing—a strong woven fabric that is mostly used for the backrest and seats of the chairs. From natural jute to rubber, it is available in a variety of materials. Webbing can be easily replaced when reupholstering your furniture. Rubber webbing is considered good because of its high elasticity. Jute webbing is good too, but unlike rubber, it is not elasticated itself.
Now, the most important part is to choose the upholstery fabric. There is an exclusive range of upholstery fabrics available in the market having their own benefits and drawbacks. Before choosing any upholstery fabric, keep a few things in your mind; the frequency of furniture use and its purpose. That's what we're going to tell you to help you make the right decision.
How To Determine The Durability Of An Upholstery Fabric?
To determine whether or not an upholstery fabric is suitable, check out its durability first. Many companies check the durability of upholstery fabrics through Martindale Rub Test. The bigger the score of this test, the more durable it is.
Let's divide the test into five scoring categories:
Fabrics Scoring Less Than 10,000
These fabrics are not ideal for upholstery. Silk satin and princess lace are included in this category.
Fabrics Scoring From 10,000 – 15,000
Upholstery fabrics that fall under this category are suitable for furniture which will only be used occasionally. Cotton Pima lawn and soft bamboo lie under this category.
Fabrics Scoring From 15,000 – 25,000
Fabrics scoring from 15,000 to 25,000 under the Martindale rub test are suitable for general domestic use. They are suitable for chairs or sofas but not for recliners. Some of the examples are Mayfair herringbone and archway brushed twill.
Fabrics scoring from 25,000 – 30,000
These fabrics are ideal for high-stress applications such as recliners. Furnishing leatherette and chichi furnishing velour are examples.
Fabrics Scoring More Than 30,000
Upholstery fabrics such as suede vision, velvet shimmer, and chenille fall under this category. Such upholstery fabrics can be used for commercial applications.
Perfect Upholstery Fabric—A Balance Of Practicality & Style
Now you know what to keep in mind, you can select the best upholstery fabric for your furniture. You can't balance between style and practicality with the wrong upholstery fabric. So make sure to choose the right!