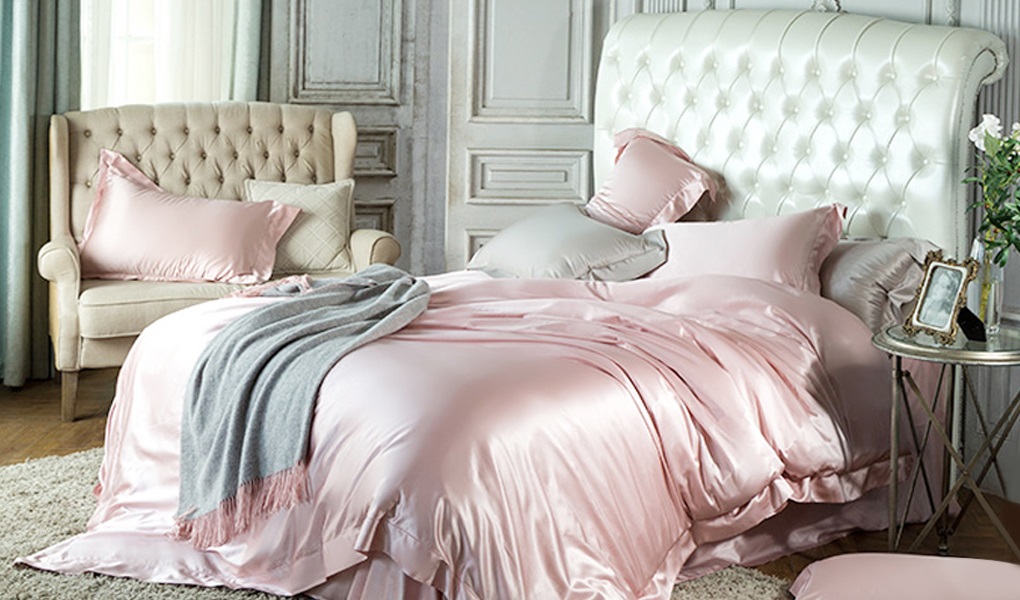 How to Take Care of the Bedding Items?
It is so delightful to get into a bed that is fresh and clean. And while cleaning bedsheets, pillowcases or blankets may seem like a simple laundry chore. It takes considerable care to produce such crisp and wrinkle-free results.
Everyone uses bedding, but not everyone is equally knowledgeable on how to care for it properly. There's a chance that the way you use and manage your bedding is incorrect. Here, is some information about bedding maintenance that you likely did not know.
Bed Sheets
Whether you have single bed sheets or double bed sheets; your bed sheets support your entire body. So, if you tend to get warm while sleeping, you must maintain a regular washing and drying schedule.
To remove dirt, dust, lotions, make-up, or oils from all sheets, one should do it at least once a week.
Before putting them in the washer, soak them in warm water and detergent for a few minutes.
Check the label for washing directions if your bed sheets have fragile frills, ribbons, or embroidery.
After washing the bedsheet, dry them for at least a couple of hours in the dryer or under direct sunlight.
Before folding and storing your single bed sheets or double bed sheets, ensure sure they are thoroughly dry to prevent mildew.
If you have the time, ironing them is another excellent approach to make sure they stay crisp for a longer period.
When you buy a bed sheet set or single bed sheets online for your bedroom, don't forget to check the washing instruction. And it is even essential to check the material it is made up of. Some materials require extra care. Just like,
To Wash Satin and Silk Bedsheets
Unsurprisingly, these materials that resemble need to be handled lightly. It's important to know how to wash satin or silk bedsheets gently on all fronts. Use a specific laundry detergent designed for delicate materials, wash the bedsheets on a cool, gentle cycle, and let them air dry. Your silk and satin bedsheet will remain in the best shape with just a little treatment.
To Wash Cotton Bed Sheets
100% cotton bedsheets, which are smooth and rich in feel and give the bed the freshest feeling, are the best option. Since cotton is naturally hypoallergenic and breathable, it will remain fresh for a longer time.
Particularly when it's made from extra-long materials, cotton is extremely tough. It can withstand machine washing and dry as long as you adhere to the manufacturer's bedding care recommendations.
Pillow Covers 
Pillow protectors and pillow covers should be used to protect your pillows.
If you want to get rid of allergies, you should wash your pillowcases every week, but your pillows only need to be washed three times a year.
Once with a light detergent and once with just water, you can wash a polyester pillow in the washing machine.
To keep the filler from clumping together, you should dry the pillow in a low heat setting.
Covers need to be washed in the same way.
You should read the label of your bedding for special bedding care instructions because pillows and comforters can be a little more difficult to wash than bedsheets.
Duvets
It's best to use a cover to preserve duvets from regular wear and tear if you want them to survive for many years.
Like with your bed sheets, you can frequently wash the covers, but you shouldn't wash the duvet too frequently.
The duvet needs to be professionally cleaned once every two to three years.
The duvet cover should be machine washed once every month or two.
The easiest approach to ensure that your duvet stays in good condition every day is to fluff it up thoroughly in the morning. To clear any interior clumping, let the air filter in and out.
Blankets
Although they are durable, blankets may sometimes get quite dirty.
Consider cleaning them every two months.
Cleaning them is advised, but if you're up to it at home, run warm water, mild detergent, and a warm drying cycle through the machine.
Before you use them again or store them, make sure that thick blankets are dry because they take a while to dry.
Pillows
To get a good night's sleep, use pillows that are soft and plush.
While pillows must often be dry-cleaned, some of them can also be cleaned at home.
You might machine wash them in warm water with a little detergent or according to the care directions on the label.
It's best to wash pillows more than once to make sure the soapy residue is removed from all of the inner layers.
Place it in the sun for full sanitization after a drying cycle
The Best Time to Replace Bedding
Knowing, when to replace your bedding is a crucial component of preserving it. High-quality down comforters and down pillows can endure for years with regular care and cleaning.
However, if you use a polyester-filled pillow, you'll find that after about three years, the filling is beginning to become flat. Replace your pillow when it becomes flat and begins to bother your neck. Similar to how some bedsheet materials may last longer than others.
You should replace your bed sheet set if you see signs of fading or tearing or if stains are difficult to get out. Most of the time, you'll be able to tell when it's time to replace your bedding since it will either be uncomfortable or show clear symptoms of aging.
Tips to Maintain a Fresh Scent in Bedding
If you don't use scented detergent, a fabric softener with a little fragrance will help keep your bedding smelling. For a midweek refresh of your bedding, you may also try using fabric sprays to freshen your sheets between washes. Also, if you go with a calming aroma like lavender, it might even encourage you to sleep longer.
Keeping your bedding clean and storing it properly will prevent you from getting sick or having to replace it frequently.
It is all about the sensory experience when it comes to clean bedding. In addition to enhancing relaxation and serenity, the smell of new bedding engages the sense of smell. As you climb into bed, the sensation of the crisp and clean bedsheet is heightened since they are contacting your skin and engaging yet another sense. These senses work together to give us the positive feeling associated with clean bedding.