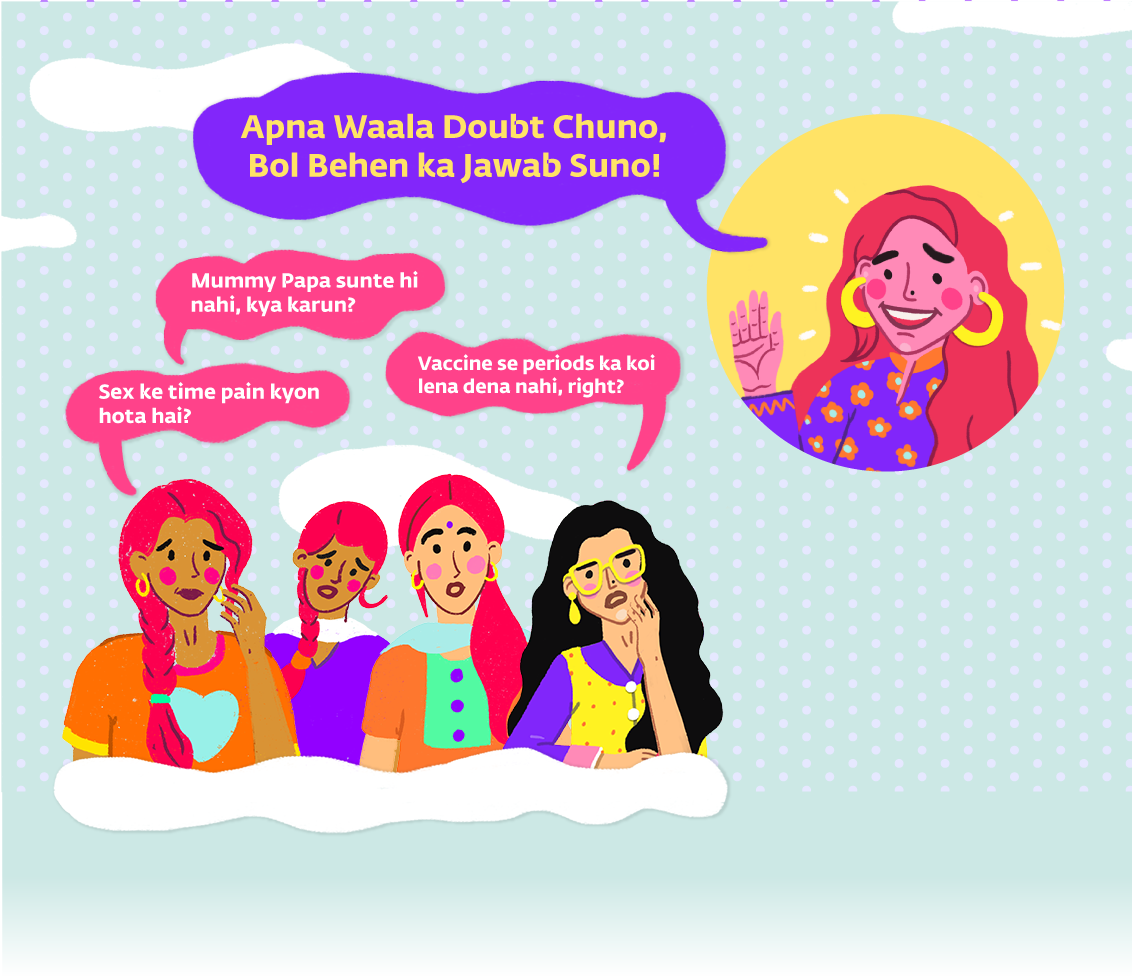 Everything you need to know about WhatsApp's new 'Bol Behen' chatbot.
Modelled as an avatar of a digital elder sister, 'Bol Behen' is a chatbot collaboration between WhatsApp and the non-profit Girl Effect. The chatbot aims to assist girls and young women with answers to women's health and wellbeing questions. Young girls and women can chat with the bot and ask any query regarding their health or wellbeing; the query will be answered ably. 
Features and Accessibility
'Bol Behen' intends to bridge the information gap between young girls and their health concerns and queries. The chatbot will answer questions related to relationships, sexuality, reproductive health etc. It is also equipped to answer in Hindi and English for ease of communication. Women's sexual and reproductive health usually does not get the space and platform it actually requires and is often surrounded by an air of whispers and secrets. However, it's important to empower young girls to question and raise queries regarding their wellbeing to look after themselves better. And 'Bol Behen' intends to do exactly that. It'll provide young girls with the space to ask questions and raise their doubts about female health and wellbeing without hesitation. 
This chatbot primarily aims to reach girls living in regions where they may not have access to high-level technology but instead to basic smartphones and slower internet. This WhatsApp chatbot thus would make reaching them easy. There are two ways to begin your chats with 'Bol Behen'. One, drop a "Hi" on the number +91-730449661on WhatsApp. Two, you can visit the invite link here.  
The Bol Behen initiative isn't exactly new, and it was first launched on Meta owned Facebook messenger in 2020, where it successfully reached several young women and girls. A WhatsApp chatbot means widening that reach to include more regions and people and assisting and empowering more and more girls.