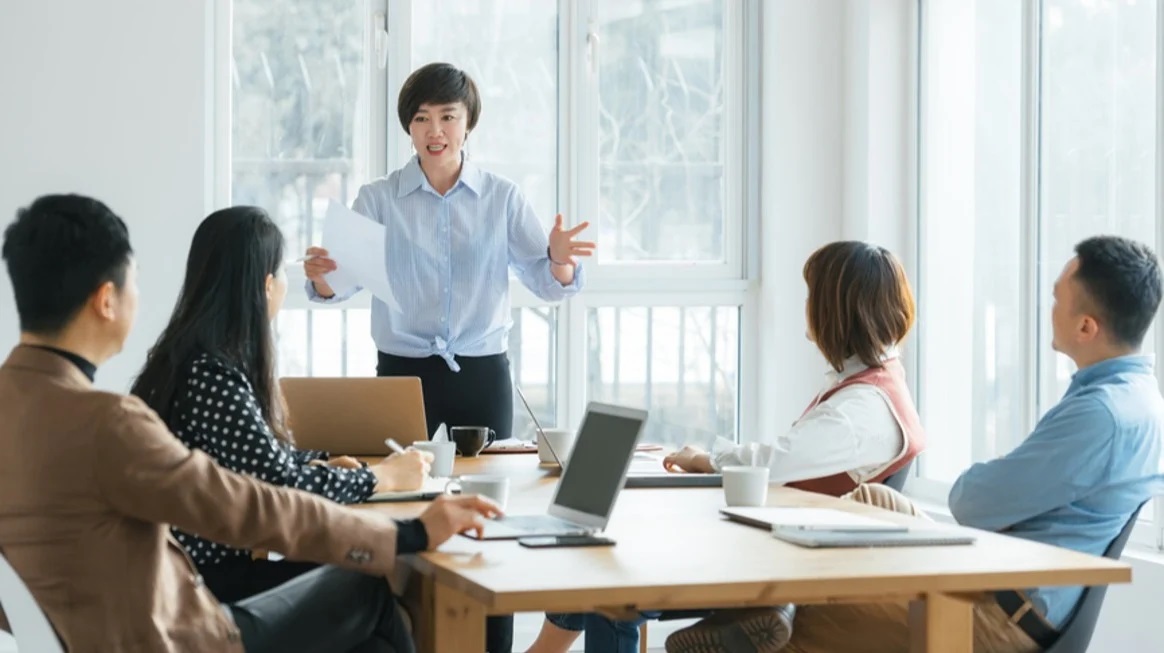 5 Key Attributes of Effective Team Leaders in Today's Business World
Leadership in the dynamic and rapidly evolving business landscape of today requires more than just team management skills. Effective team leaders must possess a comprehensive set of attributes that inspire, motivate, and mobilize their teams, propelling them toward greatness and enabling them to exceed their potential. Here are five fundamental characteristics that define effective team leaders in today's business world.
Visionary Approach:
Effective team leaders are individuals who possess a clear and inspiring vision of their goals and objectives. They excel in strategic planning, setting themselves apart from mere managers. By having a clear vision, they transform themselves from transactional managers into transformational leaders, driving positive change and growth in their organizations. Through effective communication, motivation, and building strong relationships, they enhance their leadership impact. They foster a culture of collaboration, continuous learning, and innovation, empowering team members to unleash their full potential and achieve collective success.
Communication Skills:
Great leaders possess the remarkable ability to communicate effectively and clearly at all levels. They understand the pivotal significance of active listening, providing constructive feedback, and giving concise and unambiguous instructions. Moreover, they excel in inspiring and motivating their teams to unite behind a common vision. Jason Hare, CEO and Owner of Cornerstone Wealth Planning, serves as a perfect example of the crucial role that communication skills play in leadership. Jason Hare Kingston helps families and business owners achieve financial goals by leveraging decades of expertise to mitigate risk and plan effectively.
Emotional Intelligence:
Leaders with high emotional intelligence effectively manage not only their own emotions but also the diverse range of emotions experienced by their team members. By doing so, they inspire trust, foster a positive and inclusive work environment, and empower their teams to unleash their full potential. These exceptional leaders navigate the intricacies of emotions, using empathy and understanding to build strong relationships and facilitate collaboration. Their adeptness in emotional intelligence sets them apart, creating a harmonious and flourishing workplace where individuals and organizations thrive.
Decisiveness:
Decisiveness is undeniably an absolutely indispensable characteristic of highly effective and remarkably successful leaders. They possess immense fearlessness, unwavering determination, and resolute confidence to confidently and decisively take calculated risks, make difficult decisions, and navigate through uncertain, ambiguous, and challenging circumstances. They deeply comprehend and fully grasp the profound understanding that indecisiveness and hesitation can potentially lead to stunted growth, missed valuable opportunities, and the irrevocable loss of precious chances that may never come again.
Empowerment:
Effective leaders empower and inspire their team members, fostering a culture of trust, confidence, and collaboration. They recognize and value their team's abilities, encouraging initiative and the unleashing of full potential. By providing necessary resources, guidance, and unwavering support, leaders create an environment where individuals thrive and achieve remarkable results. In the words of Steve Jobs, renowned innovator and co-founder of Apple Inc., "Management is about persuading people to do things they do not want to do, while leadership is about inspiring people to do things they never thought they could." Today's business world needs leaders who embody these attributes, inspiring their teams to reach new heights of success and innovation.