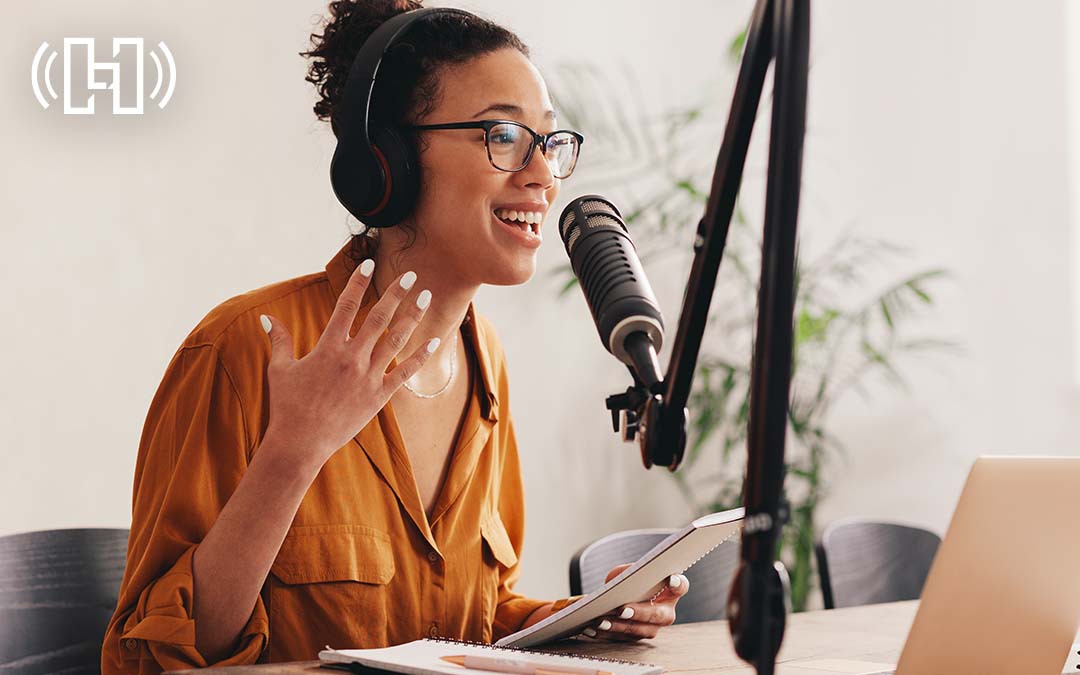 Tips & Tricks to be a Good Podcast Host
Have you ever gone through your podcast subscriptions only to find that none of the new episodes caught your attention? However, after a long search, you discovered a handful of recently launched podcasts, so you downloaded a few and immediately started listening. What you heard, to your surprise, did not impress you. Not because the content was not good but because the speakers had not received any training on hosting a podcast. 
Lack of experience isn't a fault, but because these hosts came out as uncomfortable, cocky, overenthusiastic, or goofy—or all of the above—rather than being delighted by what they had to say, you were distracted by their energy rather than delighted by what they had to say. This type of hosting can make people stop listening at best, and it can, at worst, harm a brand's authority on the subject.
Patti Katter shared some of her tips for being the next big podcaster. Katter is the President and the CEO of the Katter Enterprises, LLC. Through successful communication, Katter Enterprises aims to encourage people to listen to one another, be more transparent, and appreciate. Every week, she presents inspiring and honest discussions about living a highly participating, passionately engaged, and purpose-driven existence. This inspired Patti Katter to offer her opinions on making a good podcast host.
"Wake Up With Patti Katter" is her radio and podcast show. The podcast remains one of the top 1% of all podcasts worldwide. The host Patti's cheerful demeanor and positivity are contagious! You'll always hear a positive and supportive voice devoted to help you learn, grow, and shoot for the sky. Being a Podcaster, she believes that any podcaster should know the do's and don'ts from just 'ok' to a delight to listen to,
Be Your authentic self: This was the most common advice that came on the very first go. Nerves strike, and that's when we get the edgy vibes from the other person. Instead of attempting to be someone else, new hosts should focus their attention on actively and enjoyably discussing the topic. What's the best approach to go about it? Be yourself.

Be genuine (while being positive): Many content creators believe that "being genuine" entails speaking without thinking, venting, or complaining. However, you may be genuine and recognize setbacks while maintaining a positive tone in the conversation: this is one of the fruitful ways to engage viewers in any medium.

Allow your visitor to be open and vulnerable: Guests will feel at ease if you provide relevant yet amusing background information. To begin, set the scene. The more complex the topic, the more gently you should slide into the crux of the talk. Then let them narrate their story while remaining silent.

Practice, practice, practice: If you don't get into the swing of things right away, don't give up. Instead of broadcasting your first attempt, consider recording six to eight episodes to calm your anxieties and develop your interviewing and listening abilities. This also allows you to fine-tune your planning with each episode. Then, when you think you've narrowed it down, go back and listen to the first few installments to see if they should be broadcast or canceled for the sake of training.