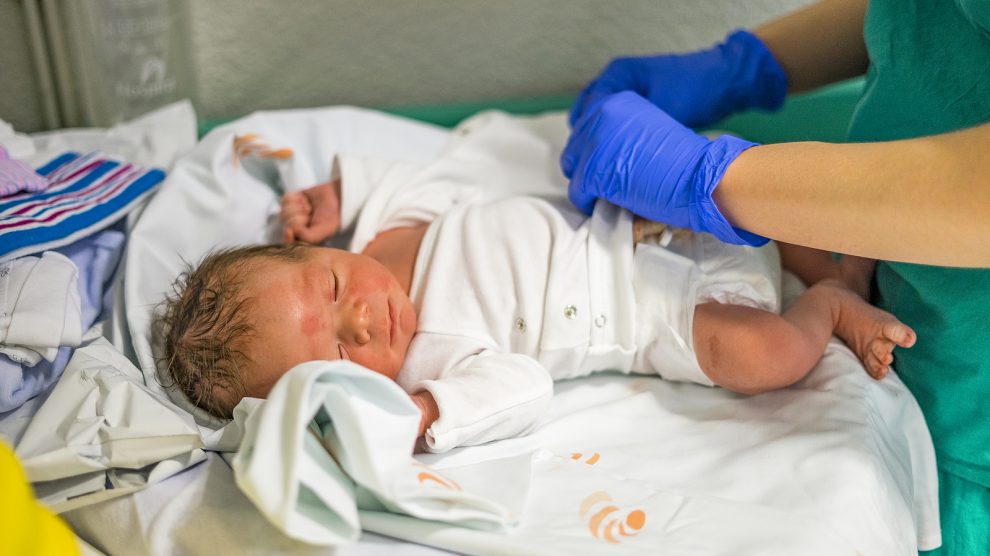 SURROGACY IN UKRAINE FOR FOREIGNERS
Ukraine is currently preparing a project that would deprive foreigners of the right to undergo a surrogacy programme in Ukraine.
If you are interested in cost of gestational surrogacy, we advise you best surrogacy agency – Delivering Dreams.
Since its inception surrogacy has split the world into two camps: those who are categorically against this reproductive technology and call it selling children, and those who rightly believe that if it is the only way for an infertile couple to have a child, they have the right to live. Owing to a rather high level of reproductive medicine in Ukraine a great number of foreigners come here every year to make use of surrogate mothers' services. Besides the fact that in Ukraine such services are much cheaper than, e.g., in the US, the fact that commercial surrogacy is banned in many European countries is of paramount importance. This means that many Europeans cannot use surrogate services if they are entitled to remuneration. It is believed that surrogacy should be purely voluntary and based on charity and not on commercial gain.
In Ukraine, surrogacy, like all other modern reproductive technologies, is not only allowed, but its main theses are spelled out in the law. This means that surrogate services can be used in Ukraine, for which a woman receives a generous compensation for the time lost. This is true because not every couple who needs a surrogate mother has a close female or female relative who is willing to do the deed for them. The Ukrainian legislation well protects the women who are ready to become surrogate mothers, so they don't have to worry about their health or unforeseen circumstances. All these factors have made Ukraine a popular centre of medical tourism, as foreigners are looking for an opportunity to have their long-awaited child, which for some reason a woman cannot conceive and give birth to on her own.
This is fully justified, as everyone has a right to experience the joy of motherhood and fatherhood. Taking a surrogate mother and giving birth to a long-awaited child in Ukraine is one thing; registering it officially as a Ukrainian citizen is an absolutely different matter. Unfortunately, we have a deplorable situation when not all foreign couples who use the surrogate motherhood services think whether their state will allow their child to acquire the status of a citizen, taking into consideration that surrogate motherhood is prohibited in the country.
As one of the most prominent countries where surrogacy is allowed, Ukraine has recently become the centre of a scandal involving an attempt by foreigners to have a child with a surrogate and then transport it legally to their home country. It is for this reason that a bill has recently been introduced that would ban all foreigners from using the services of a Ukrainian surrogate mother. The politicians are thus trying to put an end to the endless scandals associated with the question of what should the innocent children who are rejected by the country in which their parents are living do?
This is the reason why they want to limit the possibility of using surrogacy for foreign nationals. Moreover, the deputy who submitted the Draft Law is quite correct in his opinion that although the Ukrainian legislation prescribes the main points concerning surrogacy, it is not enough. All the surrogate mothers and couples who use their services experience this: because of the loopholes in the legislation, it is necessary to sign a contract and provide full professional legal support in order to avoid risks for both parties. The MP quite rightly believes that surrogacy should be regulated as strictly as adoption is checked. This is because there are too many scandalous cases of surrogacy.
For example, the MP rightly believes that it is necessary to introduce restrictions on surrogacy. For instance, it is important to limit the age of people who can use surrogate services so that it does not turn out that parents cannot raise a child until adulthood because of their age. Moreover, the deputy suggests as a matter of principle much stricter checks on every case when people want to use the surrogate services. This is one of the healthiest ideas that have ever been put forward concerning modern reproductive technologies, because Ukrainian legislation has many gaps and needs to be substantially improved at least in order to protect the rights of children who, due to gaps in legislation in different countries, risk being caught between a rock and a hard place. If adults can take care of themselves by concluding an agreement and securing the support of a professional lawyer, who will protect the child?
Delivering Dreams support Ukraine. If you want to help Ukraine in this hard time – NBU Opens Special Account to Raise Funds for Ukraine's Armed Forces, check this link to help.