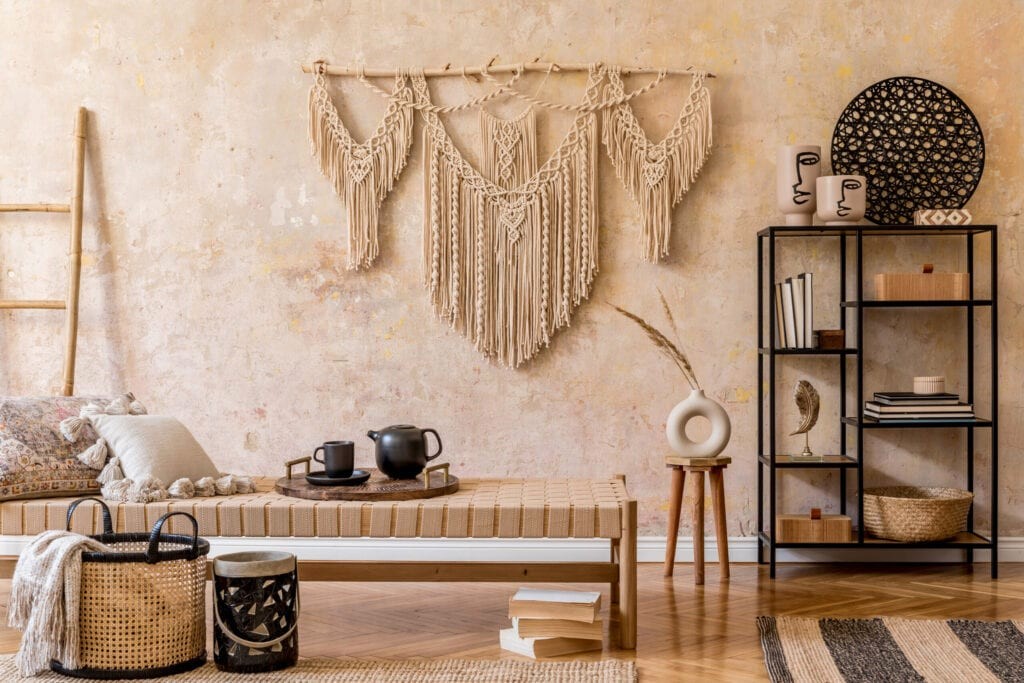 Know how to incorporate Wabi Sabi trend in to your home décor
Although Wabi Sabi interior designs is one of the most present decoration styles today, it is also a particular way of seeing the world. The term, of Japanese origin, is considered indefinable by the people who coined it. It serves to highlight a very particular beauty. In this text, besides knowing a little more about the evolution of wabi sabi interior design ideas, you will see how it is applied in the world of decoration.
The origin of Wabi-Sabi
The concept emerged during the Song dynasty in China, which was later passed on to Zen Buddhism. In the tea ceremonies instituted by the masters Murata (15th century), the origins of Wabi-Sabi are already illustrated, as they used Japanese ceramics that avoided perfection and excessive ornamentation. The choice had nothing to do with chance, as the guests were offered the proposal to carefully observe its features and appreciate its charm. Therefore, long before a decoration style, Wabi-Sabi is a way of seeing the world, in which nature is considered a source of beauty and inspiration, which presents us with colors, patterns and shapes that the hand of man cannot reach.
How to get Wabi-Sabi spaces
Advance 3D interior designing software such as Foyr Neo has all the features that will help you designing your wabi-sabi interior. Below, we share the main elements so that you can suggest this decoration to your clients or apply it to personal projects.
Neutral colors
The best color palette you can choose is the one that connects spaces with nature and facilitates tranquility, comfort and calm. The most common are shades of sand, stone gray and snow white. If customers want more intensity, try olive green or turquoise. Never use flashy or strident tones.
Natural light
With it, we get heat during the day. For times when we seek a greater sense of intimacy, we use pendant lamps with spotlights. In Wabi-Sabi, you avoid artifices and everything that can be considered an extra. With a humble and unpretentious base, it will be easier to reflect the essence of the style.
Imperfection and simplicity
In your interior design project, choose floors with imperfect textures and finishes. When decorating, seek simplicity to create spaces with few elements, but choose wisely. Another tip is to gather handmade objects, full of authenticity.
Materials and fabrics
If Wabi-Sabi pays homage to nature constantly, it makes sense that the most important material is wood. Its warmth works in environments of all types, from the most rustic to the most contemporary. Try to choose wood that has barely been treated, to reflect its origin. You can complement the decor with materials such as stone, clay, ceramic or wicker. There are also more suitable fabrics such as cotton, linen and wool. In any case, the requirement is that they have a soft and pleasant touch. Wrinkles do not matter.
Finally, remind that Wabi-Sabi spaces are meant to be experienced while appreciating the small details. If you want to continue learning about the world of interior design, sign up for the Foyr Neo Basic wabi-sabi concept, offered by Foyr Neo, and put the basic principles of the discipline into practice.