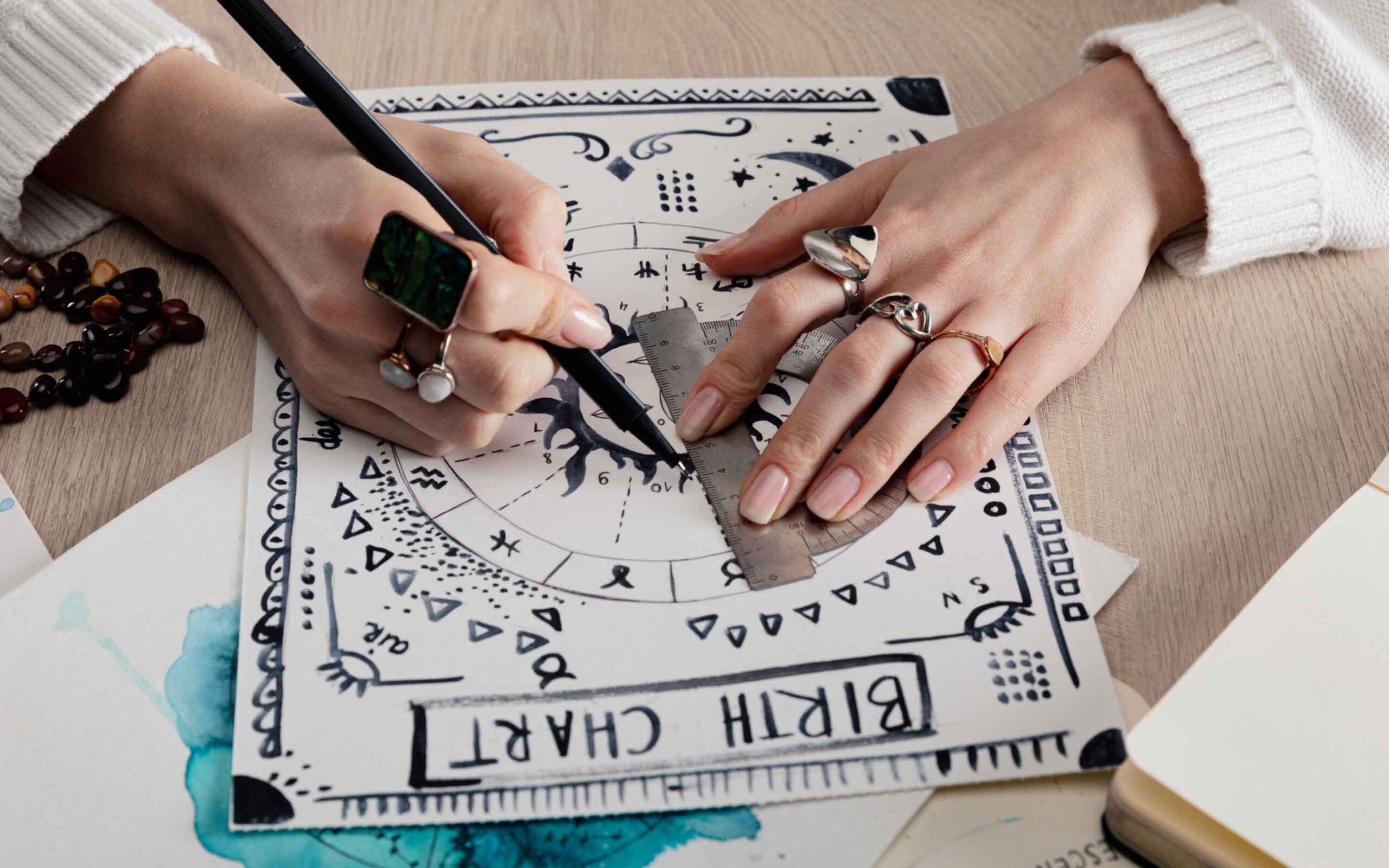 Marriage Match Making: The Astrological Way
It would not be incorrect to state that the institution of marriage has considerably lost its importance and value in people's lives, and the focus has shifted more towards other things in life, including studies and careers. However, people, especially the new generations, fail to realize that the need for a life partner is genuine and crucial and that a sacred bond of this kind should hold considerable importance in one's life. The best astrology app states its importance clearly.
Marriage is a sacred bond that connects two souls on the emotional, spiritual and physical levels. The concept of love marriage is not too complex. It's simply two people falling in love and staying together until they realize they are ready to get married and are interested in building a life. However, with arranged marriages, a few complications and complexities come into play.
In India, a lot of importance is given to the compatibility of the two people who are potentially going to start a new life together, and rightfully so. It is vital for two people who will be spending the rest of their lives together to be the best possible match for one another and should understand and relate to one another on many levels. These little factors are essential for a long and fruitful marriage.
As per Vedic astrology and an online astrologer, an individual's exact birth time determines their whole life path and sets the tone for marriage, career, studies, and other essential things. The precise placement of the celestial bodies during birth is why certain things in life happen the way they do.
Coming back to the compatibility of two souls, it is done by Kundali Milan. According to astrology, it is the best way to make sure that these two people are the perfect soulmates for each other and can together lead a happy, long, and prosperous married life. Kundali Milan or Gun Milan entails matching the natal charts of two people, and based on the number of Guns or aspects that match; it is decided whether the match is worth moving forward with or not.
Kundali Milan or Kundali matching is the science that has been practiced in Indian culture since the beginning of time and is a scientific way to ensure that the two people in question are perfect for each other. Since marriage is a life-long commitment, it is considered a blessing to find a partner that gets you ultimately. Kundali matching ensures that the cosmic energies of the stars of one partner do not negatively impact the other in any way.
In addition, astrology offers remedies and tips to decrease the ill effects of the cosmic energies of the celestial bodies. It is also widely used in love marriages to provide remedies and solutions that can help negate the negative energies in the relationship and ensure a fruitful, long and happy married life.
Kundali matching can be defined as the comparison of 8 categories of two individuals, and it is commonly known as Ashtakoot. Ashta is eight, and koot means categories. These eight categories hold 36 guns or aspects based on which the compatibility of the two individuals is determined and judged. These eight categories are explained below.
Varna: Varna means caste system classification, and this category holds one point. According to astrology, both the individuals should have equal varna, or the boy's varna should be superior to the girl's varna.
Vashya: According to the best astrology app, this is the second category and holds two points. This determines the dominance and influence of one another in the relationship.
Dina: This is the third category and holds three points. The concerns of this category have to do with health, wealth, prosperity, and longevity.
Yoni: This is the fourth category and holds four points. This category mainly relates to sexual and physical compatibility and governs the physical intimacy between the couple.
Maitri: This category holds five points and has to do with the mutual respect and friendship between the couple. It also governs understanding, communication capabilities, trust, and loyalty.
Gan: This category holds six points and is vital in analyzing the mental and spiritual outlook of the couple. Couples with the exact nature and temperament score the maximum points and are considered compatible.
Bhakoot: This category is significant as it holds seven points and is related to career and financial-related doshas.
Nadi: This is possibly the most crucial category and holds eight points. It relates to the ability of the couple to procreate and give birth to a new generation. Couples with the same Nadi may not be able to bear or may produce children with disabilities.
Conclusion
Compatibility is of utmost importance to ensure a long and happy married life. This compatibility can be secured by comparing the various categories and aspects and then tying two individuals in the institution of holy matrimony to lead a fruitful married life and grow old and procreate together.